I've been dying to do a review for these lenses, but complications happen. Anyways now that out of the way I can finally glorify these babies. Starting off, this is the Geo Princess Mimi Sesame Grey lenses made and sponsor by the lovely famed model Tsubasa Masuwaka now going by Milky Bunny, has a nice ring to her stage name. The Bambi series are among the top lenses out there, being worned by countless Japanese models particularly those following the gyaru trend, which I love.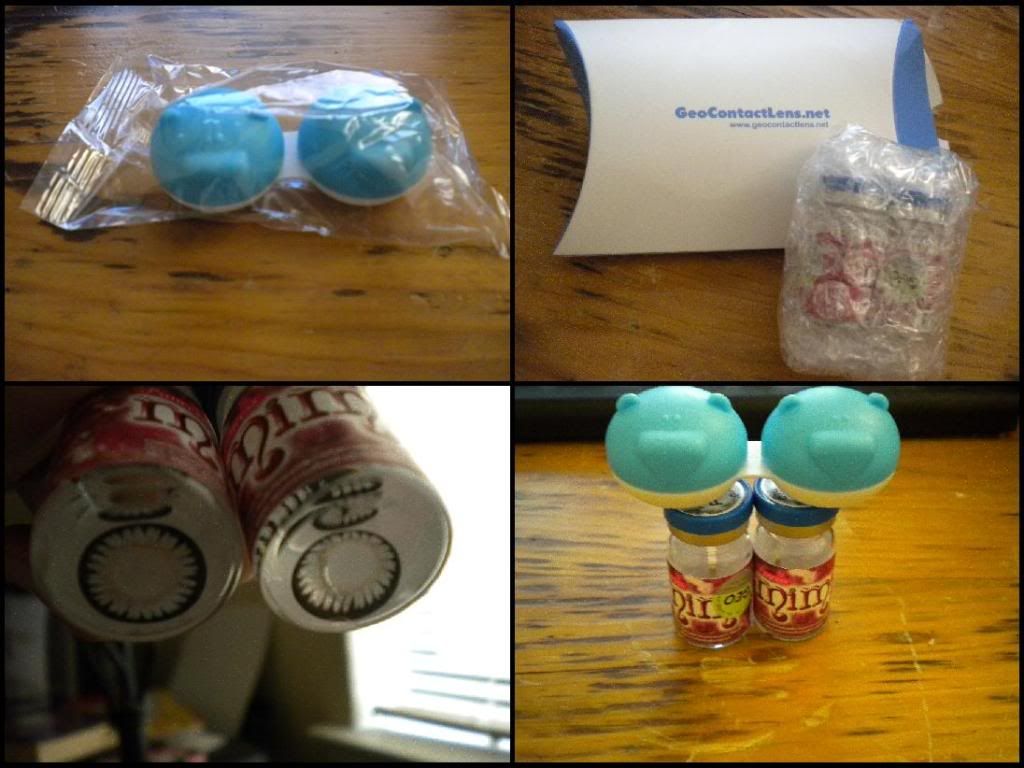 These came from Lensvillage, within two weeks and with a cute case as well. First of all I've worn the Green Apple lenses from the same series and I cannot stress enough how madly in love I am with them. But I hope the Sesame Grey can satisfy me as well. The lenses are 15mm with noticable black ring to give it the magic of enlarging your eyes. I must say when you try a 15mm contact its hard to go back to 14mm or 14.5mm because the size is addicting and you'll love how it'll encompass your whole eye, figuretively speaking of course.

Indoor Lighting

Artificial/Flash Lighting
Comfort wise I've worn these lenses for 10 to 12 hours straight, during school and after school and so on. I've experienced no drying whatso ever, maybe it's just the way my eyes are? The same thing happen when I wore the Green Apples, no drying. But I must advise if your a beginner wear them at least for 3 or 4 hours to let your eyes adjust to them, the first 15 minutes or so you might experience a little blurryness but it's okay, it's normal. Have a spare of eye drops with you as well if you suffer from dry eyes. One thing I love about these lenses are the desgin the intricate flowery design to them, the three tone coloring. Although not natural it doesn't bother me, I love lenses that strike out for shock value. Also for some strange reason like my Angel series lenses the Sesame grey and Green Apple seem to give me the puppy eye watery effect, which I adore so much.
Pros:
Nice design and comfortable
Very enlarging for nice cute eyes
Personally one of my favorite lenses or any lenses from the same line, I'm in love with them all.
Cons:
In door lighting gives the color a more blueish-gray color then the actual vibrant opaque grey you see in the promitional cover for the lenses, which was a let down. But with flash, articial and natural lighting (from the sun) is when the lenses really show it's beauty. Other than that it's moderate but still good for me.
Overall
comfort: 10/10
color/vibrancy: 7/10
enlargements: 10/10